TRADITIONAL CHINESE MEDICINE
& ACUPUNCTURE IN NELSON, BC.
Providing quality heath care with precision, compassion and skill.
Schedule Your Appointment

Schedule Your Appointment Today.
*Please be advised that any missed appointments or cancellations without 24 hours notice will result in full treatment price being charged.
Julia Pileski, Dr.TCM (CTCMA)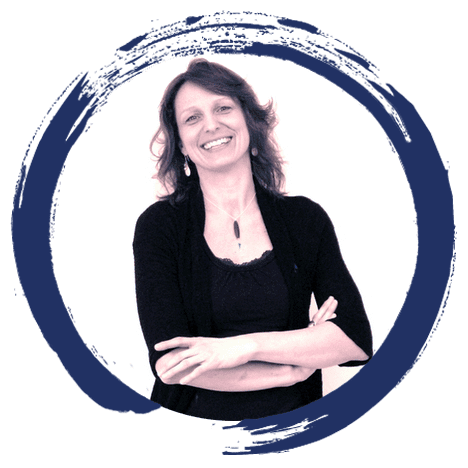 Julia is a Doctor of Traditional Chinese Medicine (Dr.TCM) in Nelson, British Columbia, Canada. As the Founder, Owner and Chief Doctor at Blue Heron Traditional Chinese Medicine, Julia is licensed and registered with the CTCMA in B.C. Julia is also a certified Dao Yin Qi Gong instructor and has over 18 years experience working therapeutically with people, including over 13 years clinical experience in her own private TCM practice.
Julia is a highly skilled and deeply accomplished martial artist. She has over 21 years of training in the three Chinese internal martial arts, including lineage teachings from Chen style Taijiquan, 6th Harmony 10 animal Xing Yi Quan and Yin Fu Ba Gua Zhang. She applies her knowledge of the principles, theory, and internal cultivation methods of the martial arts and Qi Gong to her Chinese medicine practice.
Julia brings a fresh and inspired approach to the practice and application of TCM by combining her extensive knowledge of the body, mind and spirit with the skilful application of her classical training and background. She is able to treat a wide variety of disease, dysfunction and distress using acupuncture, Chinese herbal medicine, cupping and moxibustion and Chinese dietary therapy.
Here is what Julia has to say about why Chinese medicine works:
" Chinese medicine is so effective because, as a medical system, it is founded on a dynamically balanced yin yang approach. This is a system which uses empirical data and scientific medical knowledge, combined with a deep understanding of the human spirit, emotions and energy for diagnosis and treatment. It provides, what I believe is a comprehensive and therapeutically effective model for treating illness and disease".
Her favorite areas of clinical treatment include; neurodivergence, pain management, autoimmune disease, oncology, gynecology, trauma and emotional disorders. Also, gastro-intestinal distress, fertility, addictions and many other internal diseases.
Julia continues to study with accomplished Taoist masters continually deepening her understanding of the practical application of Taoism and the alchemical classics, to her clinical practice.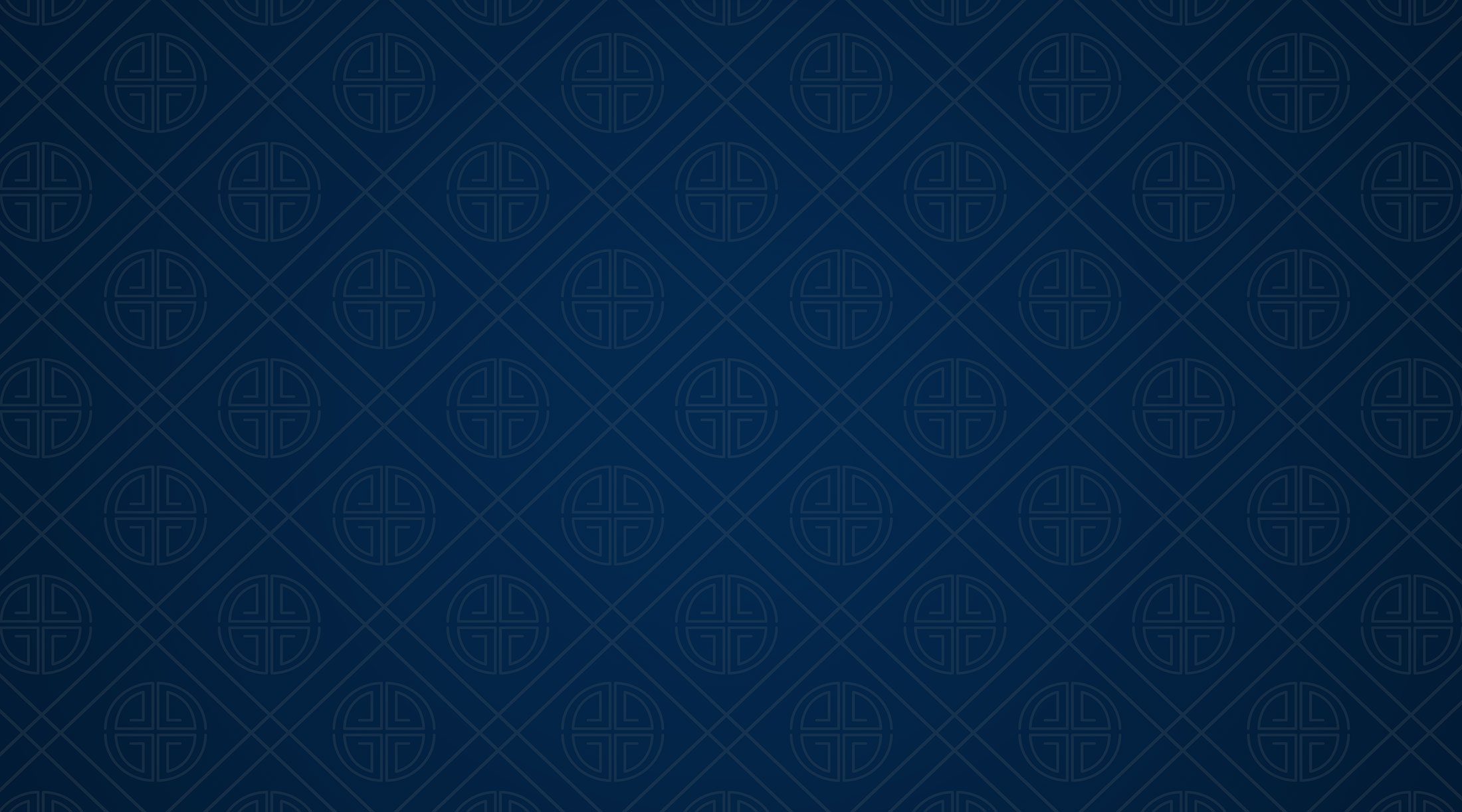 ---
What Our Clients Are Saying:
---
A true healer. I met Julia after booking a session with her years ago due to painful knees at an intense hiking retreat. Not only did her restorative treatment provide instant relief for my hikes, but my knees overall started to feel better than they had in years. Through her deep knowledge and understanding of the body, she was clearly able to unlock areas that no one else could. I recently returned to Nelson and Julia kindly worked me in to her very busy schedule. I feel very fortunate to have found her and am grateful for her compassion and commitment to healing……I only wish I lived closer and could see her regularly.

Camille M.

Julia is lovely - very intuitive and warm. Experience has been good for my body and soul.

Jason P.

Really appreciated her approach to treatment and how trauma informed and thoughtful she was with how she worded things! Would recommend.

Zara D.

I highly recommend Julia for anyone who is looking for trauma-informed care from a highly knowledgeable and skilled practitioner. Julia has consistently held space for me with compassion and open-hearted curiosity. She is a force of healing for me and so many others.

Suze M.

Julia's treatments are always amazing! With deep presence she offers both physical and emotional support. She helps me focus in on my needs, and then, elevates my mind, body, and spiritual health. With gratitude, Connie L.

Connie L.

Julia is deeply supporting me to heal my body and quiet my mind. Her work is incredibly impactful.

Jessica A.

Dr. Pileski is very caring and knowledgeable, she listens and understands patients' needs. Being treated by Dr. Pileski has improved my health in more ways than I can describe. I am so thankful to have met her and I highly recommend her!

Loman F.

Julia is amazing. She puts me at ease and has helped me heal.

Dauna M.

I highly recommend Julia at Blue Heron Traditional Chinese Medicine. She was very thorough, thoughtful and always actively listened to my concerns. She clearly has passion for what she does, has a calming presence and is incredibly knowledgeable. Thank you Julia!

Alana M.

Julia is a kind, good humored and very skillful doctor who makes you feel at ease at all times. Cannot recommend her and this place enough - I've seen great improvement in my overall health since frequenting Blue Heron, thanks to Julia (and Bonsai, the dog!).

H.G.

Dr Julia is so knowledgable, skilled and intuitive. We are turning my health issues around at a foundational level. I am so glad I found her.

Barbara B.

Dr. Pileski's care of my family has changed our lives. We are functioning higher each day and look forward to continued care with her. We feel very blessed to have met her.

Lana P.

Over the years that Julia has been my primary health practitioner, she has supported me through a wide range of health issues. I appreciate, admire, respect and trust her as a professional, and as a person. She is dedicated to finding effective treatments, and is attentive to my physical and mental/emotional well-being. She demonstrates her commitment to on-going learning, as well as demonstrating exceptional skills, knowledge and wisdom...all with a light-hearted and personable nature. Thank you Julia!

Paige A.

There is great depth and breadth to Doctor Pileski"s approach to my personal health care. She cares deeply for her patients. Between appointments, she has been quite thorough in her research as to the variables of my conditions. She is planful and curative. Her science is fascinating. Her love of what she does is wonderful. Oh yeah, her treatments are working, while nothing worked in the past!! I am a huge fan.

Jim A.

I have had incredible results from both Julia's acupuncture and herbal treatments. She is compassionate, attuned and extremely adept in her skillset I highly recommend her for hormonal, emotional and physical ailments. She has made a profound difference in healing all levels of my wellbeing. I am extremely greatful!

Kimberly D.

Julia is amazing! 5 stars is not enough stars. She is very professional and attentive, listening to my concerns and asking great questions. After the better part of a year, I have been feeling so much more comfortable in many aspects of my health that I didn't at first know were related. The condition that I came in for is so much more improved than I had ever thought possible. I recommend her highly!

Hayden P.

I've been going to Dr. Julia Pileski for years, and cannot speak highly enough of her. Her treatments always leave you feeling lighter and rejuvenated mind, body and spirit. She's kind, gentle, light-hearted, and wise beyond her years. She's professional, yet you feel like you're talking to your best friend. You're getting so much more than simply Acupuncture by visiting Julia. 10/10 - highly recommend.

Stephanie S.

Julia is a remarkably talented, insightful, caring, honest, and helpful practitioner who brings trauma-informed practice to the forefront, totally helping me find balance in my body, emotions, and mental state. I'm so grateful. Cannot recommend enough!

Helena B.

Julia is an absolutely fantastic acupuncturist and TCM herbalist. She is professional, caring, excellent listener and skilled in her practice. You can tell her primary goal is to help her patients flourish. Over the last 6 months she has become a strong ally in my journey towards a healthier quality of life and well being.

Naomi L.

"Julia is a natural at what she does. She is passionate, knowledgable and genuinely caring. She was continually able to quickly identify the treatment needed to address my concerns. She was an integral part of my journey to optimal health."

Sherri H.

"Julia is a passionate and knowledgeable practitioner. I have truly benefited from her wisdom and guidance over the past few years. I have been able to overcome many obstacles, both mentally and physically, and improve the quality of my life."

Brianne N.

"Julia has helped me heal a chronic condition I have been trying to manage for years. Julia is very knowledgeable and she truly cares. Thank you Julia for caring and making a difference."

Elisabeth P.

"Julia is a skilled professional who is passionate about her work. I suffer with chronic pain and, under her care I have made significant improvements to my health and greatly improved my quality of life.I highly recommend her."

Lynne S.

"I have benefited from Julia's kindness, skill, professional passion, & wisdom through my challenges with physical/emotional injury and disease for the last 2 years. She has helped me to regain my health in a collaborative manner. Highly recommended."

Murray S.

"I have worked with Julia for many years and experience that she is an accomplished clinician. She keeps me healthy and keeps my chi flowing in a good direction as I age. I am very grateful. I highly recommend her for whatever ails you."

Carol S.
---
Frequently Asked Questions:
---
Is Acupuncture Safe?
Acupuncture is one of the safest medical treatments both conventional and complimentary on offer in Canada. According to the National Institute of Health consensus statements on acupuncture:
In 1997, the National Institute of Health issued a consensus statement on acupuncture, which said, among other things:
"One of the advantages of acupuncture is that the incidence of adverse effects is substantially lower than that of many drugs or other accepted medical procedures used for the same condition. As an example, musculoskeletal conditions such as, fibromyalgia, myofascial pain, tennis elbow or epicondylitis are conditions for which acupuncture may be beneficial"
According to the retrospective studies of acupuncture treatment safety,
"The frequency and types of adverse events in 55,291 acupuncture treatments demonstrated that 99.8% of acupuncture is performed with no significant minor adverse effects..."
How Many Treatments Will I Need?
The number of treatments will vary from person to person. Some people experience immediate relief; others may take weeks or months to achieve results. Chronic conditions usually take longer to resolve than acute ones.
Treatment frequency depends on a number of factors: your constitution, the severity and duration of the problem and the health and abundance of your qi. An acupuncturist may suggest one or two treatments per week, monthly visits for health maintenance and seasonal "tune ups".
What Does It Feel Like?
The sensation caused by an acupuncture needle varies depending where the acupuncture needle has been inserted, you may experience a vague numbness, heaviness, tingling or a dull ache. Sometimes people experience a little pain as the needles are inserted, or a sensation of energy spreading and moving around the needle. This is called a qi sensation. All these reactions are good and indicate the treatment is working. Most people find the experience to be very relaxing, and experience a sense of deep peace and well being.
What Should I Do Before/After A Treatment?
Try not to have a large meal within 1 hour of your appointment, as the process of digestion may alter the pattern of your pulse and you may have to lie on your stomach. You should avoid alcohol and food or drink that colours your tongue such as coffee or strong tea. It is a good idea to wear loose clothing so that the acupuncture points, especially those on your lower limbs are easily accessible.
After a treatment you are likely to be relaxed and calm. If the treatment has been particularly strong you may feel tired or drowsy and its worth bearing in mind if you plan to drive or use any other machinery soon after.
Should I Tell My Doctor I Am Having Acupuncture?
If you are currently receiving treatment from your doctor it is sensible to mention that you plan to have acupuncture. Your acupuncturist will need to know about any medications you are taking as this may affect your response to the acupuncture treatment.
Always continue with medications prescribed by your doctor and never stop taking those unless told to do so by your doctor.
Will My Insurance Cover Acupuncture?
Insurance coverage varies from province to province. Contact your insurance provider to learn what kind of care is covered. Here are a few questions to ask:
Will my plan cover acupuncture?
How many visits per calendar year?
Do I need a referral?
Do I have a deductible? If yes, has it been met?
---
Our Location
Suite 206 – 507 Baker Street, Nelson BC V1L 4J2