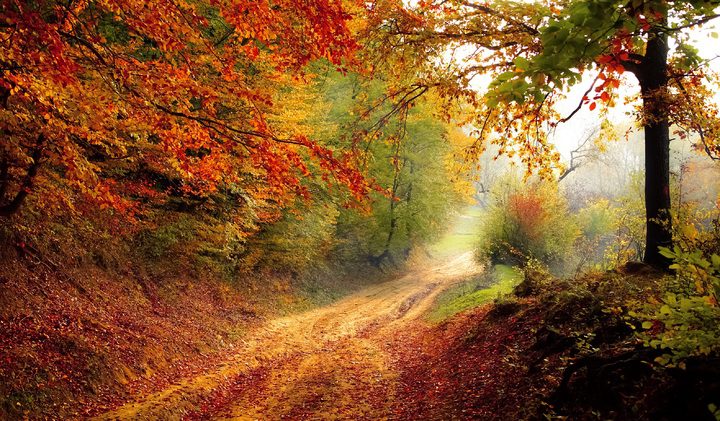 ACUPUNCTURE AND TCM IN DOWNTOWN NELSON B.C. HELPING YOU TUNE IN TO THE RHYTHM OF THE SEASONS
In Traditional Chinese Medicine (TCM), Yǎng Shēng Fǎ~養生法 is the practice of nurturing life and cultivating health through the use of natural methods such as herbal medicine, diet, exercise, and other lifestyle adjustments. It is one out of the 5 branches of TCM that focuses on maintaining wellness and preventing illness.
The energy of fall is associated with gathering our resources and a return inward. It is the season of abundance, introspection and letting go. It is the perfect time to focus on the qi (relationships) of the season to ensure that its corresponding organs, channel pathways and associations are healthy, open, well nourished and free flowing.
In TCM we understand that each season is associated with a particular element, set of paired organs and has many other relationships and connections. Fall shows its associations to the element of metal, its paired organs are the lung and large intestine, its emotion is sadness in pathology and acceptance or self restraint in health. Its taste is pungent and its colour is white. Considered to be the Prime Minister of the body, the lungs are a very important and delicate organ directly connecting our internal and external environments.
The lungs govern qi, control respiration, regulate the waterways and produce and distribute qi, blood, essence and fluids to our entire body. They also strengthen our exterior resilience to help ward off illness through the cold and flu season. The Lung is the master of self restraint, acceptance and our sensory and somatic health, it has connections to the nose, skin, taste and the facial complexion. Its morality is righteousness, its sound is crying and it's mental function is intuition and discipline. It manifests through perception, self reflection and deep listening and is the coordinating force and organizing principle of all the physiological processes in body.
Clinically, the pathologies we see as the body tries to attune to Autumn are related to the lung and large intestine and feel like dryness, deficiency and withering. These patterns tend to challenge the immune system, harass the lungs, irritate the colon and dry out the body. For example, you may notice a heightened sense of grief, sadness or depression, sinus irritations, thirst, dry nose, lips and throat, skin disorders, itchiness, easily catching colds or the flu, cough, wheezing, difficult breathing or lung congestion, dry or difficult bowel movements, constipation or even the feeling of being stuck in life or the sense of not being able to release and let go.
If any of these symptoms appear for you, it is a sign that your system is having difficulty attuning to the seasonal influence of Autumn. If this is the case, here are a few Yǎng Shēng Fǎ~ 養生法 ~ lifestyle practices you can include to soften the transition into autumn;
Try some reflective practices and gentle exercise in the morning like Standing meditation or Qi Gong to balance the energy of the body, promoting grounding, balance, equanimity and tranquility. Autumn is a Yin season and its energy condenses into form and restrains, promoting embodiment and stillness, so engaging in practices like seated or standing meditation and Qi Gong can anchor the mind to improve inner awareness and presence while harmonizing the energy of the body to keep the channels open and the qi flowing.
You may want to consider adding some fall flavours to your diet which can help moisten autumn dryness and support immunity like pears and apples, steamed spinach, seaweeds, yams, carrots and pumpkin, sweet potato, squash, oats, flaxseed or eggs. Experiment with a little bit of the pungent flavour to stimulate the lung qi like; fennel, onion, leek, ginger, garlic and cinnamon to support immunity and prevent illness. You may also want to try eating less raw foods and focus on more cooked, roasted or baked foods. Soups and stews are a great option at this time. Or perhaps try adding some ginger, lemon or chrysanthemum tea to your diet to help promote internal warming and support the lung qi.
And remember, as Autumn is a Yin season we are encouraged by the classics at this time to preserve our yang, get lots of rest and maintain a clean diet. We are encouraged to do this by going to bed early and rising early, it's a time to wear warmer clothing and always consider wearing a scarf and hat now to prevent exterior wind from challenging our immunity. Fall is also a great time to reflect on our capacity to let go, just like the leaves of the trees fall to the ground, this is a great time to acknowledge what we have been clinging to and how that has affected our body, mind and spirit.
If you find the consolidating and self reflective energy of the autumn overly challenging, or are having difficulty letting go and making the return inward and would like some support dealing with the shift towards stillness, or, if you are interested in more information specific to your constitutional needs during this season, please feel free to contact Dr. Pileski or book an appointment online now.
Dr. Julia Pileski
Blue Heron Traditional Chinese Medicine