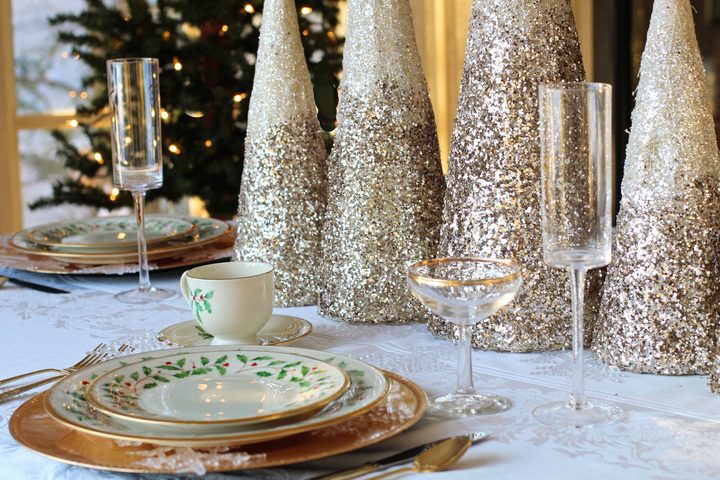 ACUPUNCTURE AND TCM IN DOWNTOWN NELSON TO HELP YOU MANAGE THE AFTERMATH OF HOLIDAY FESTIVITIES
During the holiday season it's time to relax, eat and be merry. For the most part this is an easy and very enjoyable task, endless snacking, holiday baking and a Christmas dinner or two. However, the aftermath of all the fun eating can be somewhat uncomfortable, leading to a very common pattern we call food stagnation. The good news is Acupuncture and traditional Chinese medicine(TCM) have several tools to help you stay happy and healthy, after all the celebrating is over.
Today, I am going to share 3 TCM Tips to help you beat the bloat after big dinners, tons of treats and festive celebrations.
During the holidays we generally eat more rich, greasy, fatty, sweet and harder to digest foods. The problem is not so much that we indulge in all the yummy holiday goodness, rather, it is more about the increased amounts we eat and the different types of foods we mix together in our bellies, forming a heavy and damp accumulation that is difficult to move. This difficult digestion or, what we call 'FOOD STAGNATION' in TCM is when that slow and sluggish digestion we experience after a big holiday meal presents with symptoms such as; abdominal discomfort or distention, bloating, cramping, gas, belching and nausea or vomiting with difficult bowel movements. Here are a couple ideas to keep in mind over the holiday season that can help mitigate the outcome of our welcome indulgences;
What you can do at home; Try drinking some ginger tea with a bit of honey and cinnamon before and after meals. Both ginger and cinnamon in TCM are great aids for digestion, helping to warm the organs of digestion in order to normalize the flow of qi in the spleen and stomach. They act to warm and mobilize yang qi( the functional aspect of our body systems) which helps move the process of digestion along smoothly and aids the transformation of the heavy and damp turbid yin(food) that accumulates as a result of heavy meals and rich foods. Also, remember, try eating smaller portions, drink plenty of fluids and take a nice relaxing winter walk after heavy meals, this will help keep your qi moving and your digestion activated.
How Chinese medicinal herbs can help; Chinese Herbal formulas are quite effective in helping both preventing the onset of symptoms by harmonizing your particular digestive map, and, relieving the aftermath symptoms of food stagnation, as we discussed above these can show up as- bloating, distention, cramping, gas, belching, nausea or vomiting. It is very important to ask your TCM Doctor to help select a formula that works for your specific constitutional pattern in order to get the best results.
How Acupuncture can help; After the Holidays, acupuncture will be an effective way to bring your bodies digestive system back into a state of harmony, helping you reestablish healthy gut mobilization and inspiring smooth and easy digestion and evacuation. By selecting acu-points specific to the organs of digestion including; spleen and stomach, large and small intestine, liver and gallbladder, your TMC Doctor can help re-regulate your digestion, rectify your qi movement and disperse food accumulations to make for an overall sense of ease and relaxation in your bodies food processing systems.
So remember, enjoy the holidays, eat, drink and be merry. When you feel the need for some support to reestablish your digestive health I will be here for you.
If you have any questions or concerns about how acupuncture and TCM can help you manage holiday excess resulting in digestive distress, feel free to contact us or follow us on Facebook or Instagram
Happy Holidays!
Julia Pileski Dr.TCM
Blue Heron Traditional Chinese Medicine